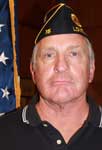 A Message from Commander Harold Gosse:
Fellow veterans-thank you for your service. As Post 15's new officers assume their duties, we ask for your input and participation in Post events and programs. Join us at our next meeting at the Vets Club in Loveland, the second Tuesday of each month at 7:00 p.m. I hope to see you there.
Our next meeting is on Tuesday December 10 , 1900 hrs. Don't be AWOL.
---
AL, National Headquarters website
Daniel M. Dellinger, National Commander
---
AL, Department of Colorado website
Commander Carol Kennedy, Department of Colorado
---
District 4 Website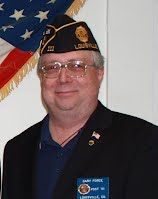 Commander Gary Force , District 4
---
Always remember our POW and MIA's.
They must never be forgotten.